About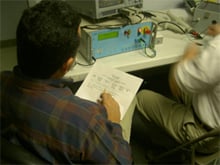 In today's electronic society, Power Quality products are no longer an option, they are a necessity. From microwaves in the home to the microwave towers feeding data to corporate offices, demand for uninterrupted, uncorrupted electrical power is exploding.
That's where Energy Control Systems can help. Let their engineering and sales team redefine customer service. From Texas to Maine, Mexico to Argentina, and Taiwan to Chile, Power Quality has been their only business for 20 years! Maximum uptime for electrical and electronic equipment is their business... because you demand it!
Downtime is virtually intolerable in the manufacturing sector of today's economy. Yet, Business Week magazine reports that "$26 billion dollars a year of lost time and revenue can be attributed to power related problems." Computerworld magazine reported a price tag of $78,191 per hour cost on computer downtime for the average company. Also, according to Contingency Planning Research Inc., power problems are at the root of nearly 50% of data loss at computer installations in the US. Thus it makes economic sense to consider solutions that ensure a continuous, quality power supply.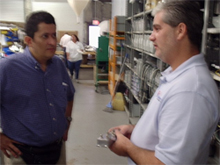 Energy Control Systems' business is power quality! From the smallest 500va UPS to preventing downtime due to transients and lightning or eliminating harmonics and improving efficiency, their focus is you. It really is all about the people! From the production floor, to the design team, to the administrative staff, to the field personnel, the company is all about providing a level of customer support unparalleled in this industry. Their desire is for their clients to become their partners. From problem solving and problem prevention, to project specific engineering and design, they are here for you.
A few of their solutions include EatonPowerware and MGE UPS systems; surge suppressors by Surge Suppression Incorporated, Harmonic mitigation solutions by Mirus International, and Power Factor Correction Capacitors by ABB.
Supplier Directory Categories
Energy Control Systems is listed in these categories:
Technical Articles

Facts and Fictions about Lightning
(Electrical Distribution and Protection)
The phrase "Power Quality" has become ubiquitous in many engineering circles to preclude anything else outside of lightning strikes. Now while it is painfully obvious that lightning is an outstanding... (
View Full Article
)

Green Age, Smart Grid and TVSS
(Electrical Distribution and Protection)
For the last several years, the reality of aging, overburdened electrical grids has been realized by the world-wide engineering and utility community. Identifying and addressing the issues has been a... (
View Full Article
)