About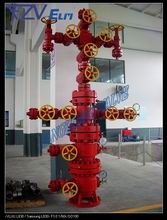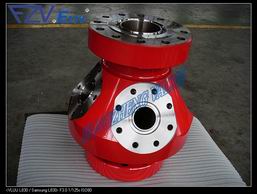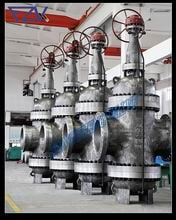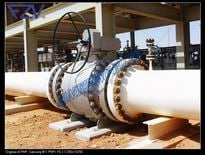 Zhejiang Fangzheng Valve Manufacturing Co.,Ltd (FZV) was founded in 1983. We are a national high-tech enterprise and a member of the Chinese Valve Association. FZV has always been dedicated to technological innovation and has been successively honored by the Innovation Funds and Technology Achievement Awards from the Ministry of Science and Technology (China).
In the domestic China market, FZV has offices in Shanghai, Beijing, Shandong and Xi'an. We are a key network member/supplier of PetroChina, Sinopec, Fushun Petrochemical, Jiujiang Petrochemical Complex Company, Changqing Oilfield, Dagang Oilfield, Daqing Oilfield, Zhongyuan Oilfield, Dushanzi Refinery Plant, Shoudu Iron and Steel Company, etc. In the international market, FZV's business has spread to many countries and areas. FZV has international offices in USA, the Netherlands, Saudi Arabia, Oman, Iran, Singapore, etc. FZV is approved by major Oil Companies and Engineering Project Companies e.g. Aramco (Saudi Arabia), Dodsal (Oman), PDO (Oman), NIGC (Iran), NIOC (Iran), NIOEC (Iran), ENI (Italy), Chiyoda (Japan), PTT (Thailand) and Petronas (Malaysia).
FZV has 5 holding companies, 2 branches and 1 foundry. We have sales facilitating agencies worldwide and sales networks throughout the domestic China market. Our annual production capacity reaches 12,000 tons. Our company database ERP system can comprehensively arrange the requirements among each factory and for each market. We have complete in-house inspection equipments to effectively control the production quality e.g. Lloyd's Fire Safe Test Device, Cryogenic Test Device, Torque Test System and Fugitive Emission Test System. We have been honored with the National New Technology Patents (China) on our developments on Pressure Balance Metal to Metal Seal Plug Valve, Self-lubricating Metal to Metal Seal Plug Valve, Soft/Metal to Metal Double Seal Mud Valve, Ball Valve used for long-distance transportation, Plug Valve used for long-distance transportation and Pig Valve used for cleaning pipeline and operation.
Supplier Directory Categories
Fangzheng Valve Manufacturing Co., Ltd. is listed in these categories: