About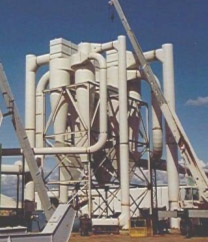 Fisher-Klosterman, a division of CECO Environmental, is located in Louisville, Kentucky. The company has provided custom designed air pollution control and product recovery equipment and systems since 1948.

The Environmental Division product line includes high efficiency cyclones, venturi scrubbers, and fabric filter collectors. In addition, they can provide complete engineered systems and troubleshooting services.

Fisher-Klosterman's expertise includes severe duty applications where extreme temperature, pressure, surface finishes, corrosion, or wear are of utmost concern. Their engineering staff can provide ASME design for "U" stamped pressure vessels.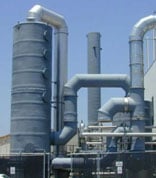 Fisher-Klosterman's other divisions include Fisher Klosterman Buell Shanghai, a fabrication and sales location in China and the Buell Refinery Cyclones, Classifier and Air Pollution Control divisions located in Lebanon, PA.

The Company Mission Statement:

"To set the standard of excellence in gas particle separation technologies", expresses the significant importance to FKI of providing world-class products and services.
Supplier Directory Categories
Fisher-Klosterman is also listed in these categories:
Technical Articles