About

Freeport-McMoRan Bayway Operations in Elizabeth, N.J., (Formally known as Phelps Dodge Specialty Copper Products) provides unique products for industry, transportation, and communications. They produce a complete line of ETP copper and oxygen-free copper wire in assorted configurations. These include tubular bus conductors, billets, round, flat and trolley wire, as well as components for resistance welding. Additional products include copper alloys for special applications, such as aerospace, where materials are subject to severe environmental conditions.
When Phelps Dodge merged with Freeport-McMoRan Copper & Gold Inc. in March 2007, it carried with it a proud history dating from 1834. Phelps Dodge began business as a New York City-based mercantile company, taking its name from the founding partners: Anson Phelps, a one-time saddle maker, and his son-in-law, William Dodge, a merchant in dry goods. At first it traded American products to England in exchange for copper, iron, tin and other metals. After growing into an accomplished mercantile and metals company, the company entered mining in 1881 by investing in the Detroit Copper Mining Co. in Morenci, Arizona. Eventually, Phelps Dodge quit the import-export business altogether in 1906.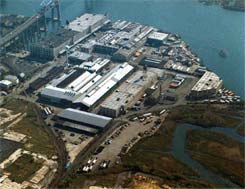 Over time, Phelps Dodge developed copper deposits in Arizona and New Mexico, ultimately obtaining mines in Chile and Peru as well. Known for innovations in productivity, the company was among the first in the industry in the early twentieth century to convert to open-pit mining from the conventional underground method. Phelps Dodge also occupied a leading role in the industry in developing the methods used to process ore. In the mid-1980s, it was the first to use solution extraction and electro winning on a large commercial scale. In addition, Phelps Dodge was among the first in the industry to incorporate global positioning satellite systems into its operating practices.
The company is committed to providing superior quality products, produced at competitive costs, to customers around the globe. They seek to prosper by forging partnerships with their customers and suppliers.
Supplier Directory Categories
Freeport-McMoRan Copper & Gold, Inc. (FCX) is listed in these categories: