Profile Home
About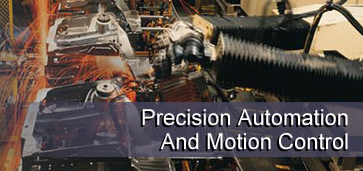 Industrial Indexing Systems, Inc. has over 30 years of control system experience to help our customers meet their automation goals. IIS is a supplier of automation system solutions specializing in servo motion control. IIS has also partnered with Toshiba Machine of Japan and HPB Technology of Taiwan to bring the latest low cost servo technology to the North American Market.
Industrial Indexing Systems (IIS) was founded in 1977 in Penfield, NY. A year later the company moved to its present location in Victor, NY, near the junction of Interstate 490 and Interstate 90, exit 45 of the New York State Thruway.
To accommodate the steady growth we've enjoyed over the years, our facility has been expanded several times to its present 17,000 square foot capacity. This location houses all critical departments - sales, marketing, applications engineering, R&D, production, warehouse, panel shop, quality control and customer support. Having everything under one roof speeds communications and provides better service to our customers.

In 1995 IIS purchased the Toshiba/Toei servo business from Toshiba International Corp in Houston Texas. With this acquisition, IIS became the exclusive sales and service provider for Toshiba servo products in North America. This relationship continues today with the introduction of Toshiba Machine's V Series servomotors and drivers.
In 2004 IIS formed an exclusive partnership with HPB Technology Co., Ltd of Taiwan to bring HPB servomotors and drivers into the North American market. The ESM servomotor line is very cost effective for OEM applications.

Our objective in 1977 remains our objective today: bring state-of-the-art servo system products to practical use on the factory floor. Whether it is a complete turnkey system or servo components, IIS' commitment to quality products and personalized support is unsurpassed.
Industrial Indexing Systems is proud to be a member of the Open DeviceNet Vendor Association (ODVA), SERCOS North America (SErial Realtime COmmunications System), CC-Link Partner Association, and Robotic Industries Association.
Industrial Indexing Systems is also the exclusive North American Distributor for:
TOEI Electric Co.,
LTD TOSHIBA MACHINE CO., LTD X SERIES SERVOS
HPB TECHNOLOGY CO., LTD ESM SERVO MOTOR
Industrial Indexing Systems, Inc. is also listed in these categories:
Industrial Indexing Systems, Inc. is listed in these service categories:
Technical Articles


Cut to Register Feed Drive System
(Machine and Motion Controllers)
Application Description: A spool of preprinted material with a registration mark is fed through a single color printing station. The web is driven by a prime mover at various speeds depending on the... (
View Full Article
)