About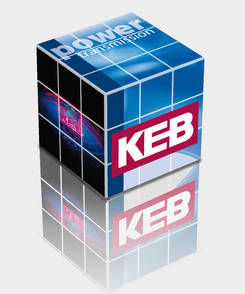 Innovative Motion Control Technology
For over 35 years the focus of KEB has been in motion control.
KEB's electronic offering includes inverters, servo-systems, EMC-technique and filter systems, serial communication and drive control. Their manufacturing plant in Schneeberg, Germany provides solutions for geared motor technology (in-line helical, helical bevel, shaft-mounted helical and helical worm geared motor).
KEB covers the full range of electro-mechanical products. These include electro-magnetic clutches and brakes, rectifiers and switchgears, spring-applied brakes, permanent-magnet brakes and clutch-brake combinations.
KEB's modular approach provides its customers the flexibility to create numerous customized configurations to meet their individual application needs.
Challenge KEB! They are there for you in over 40 countries.
Supplier Directory Categories
KEB America, Inc. is listed in these categories: