Profile Home
About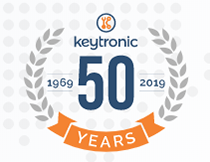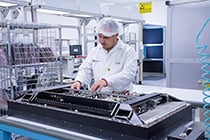 Who We Are
An Industry Leader in World Class Manufacturing and Engineering
Keytronic has the capabilities and skills needed to assist you at any phase of the product development cycle. We can provide complete product design that begins with a sketch from your marketing group, or we can assist in completing designs your engineering group has begun or we can provide that last bit of DFM advice that brings the product to successful production launch. We are also experts at re-design for product cost reduction.

What We Do
Our flexibility and responsiveness to customer needs and ability to provide a full range of product testing services have positioned Keytronic as a leader in the highly-competitive global design and manufacturing services marketplace.
We provide a rare combination of global pricing, engineering, vertical integration (PCBA, mechanical, electromechanical, precision metal stamping, fabrication and finishing, and plastics tooling and molding) and worldwide manufacturing (U.S., Mexico. China, Vietnam) only found in much larger multi-billion dollar Tier I contract manufacturers, with the "next door" customer service typically found in a small local contract manufacturer. Every one of our customers is very important to us and receives our full attention and support.
We are one of North America's largest precision injection molding companies, capable of molding parts in any size, any volume and any material including multi-material products.

Design
Supply Chain
Manufacturing
Quality


Supplier Announcements
Keytronic