About
Your Custom Tubing Experts Sourced, Serviced, Delivered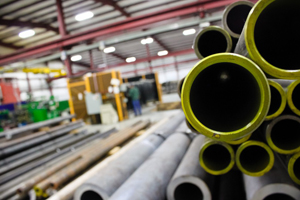 Our expertise in CNC machining, welding, quality assurance and logistics helps us exceed client expectations. We focus on integrity, honesty and excellence to deliver the best tubular products possible.
Our investment in state-of-the-art automation and the adaptability of our highly skilled work force provides our customers with high-quality service and value.
Matrix Tube Service was founded when our sister company, Matrix Drilling Products, saw an opportunity to expand in response to intensifying customer demand. Matrix Tube Service was purpose-built to provide class-leading logistical support, rapid precision production and JIT (Just In Time) warehousing.
Our owner, Nancy Peters, is supported by an experienced team of professionals dedicated to providing each customer with superior quality products and service. Our philosophy - "Do the right thing for the customer." We harness that integrity and resolve each day by applying lean manufacturing principles to collaborate on projects while continuously finding ways to improve.
Supplier Directory Categories