Profile Home
About

Meggitt (Maryland), Inc. is your leading supplier for Wilcoxon Sensing Technologies product range of high performance vibration monitoring and sensing solutions. Our top quality vibration sensors and accessories are trusted by OEMs, major manufacturers, and important organizations around the world. Wilcoxon Research accelerometers, 4-20 mA sensors, transmitters and instrumentation provide accurate and reliable vibration measurements for a wide range of markets and demanding applications.
Wilcoxon Sensing Technologies was founded in 1960 by former staff members of the David Taylor Naval Research Center, became a Meggitt company in 2004, and is now part of Meggitt's Performance Sensing business, alongside other well-known names including Endevco® and Piezotechnologies.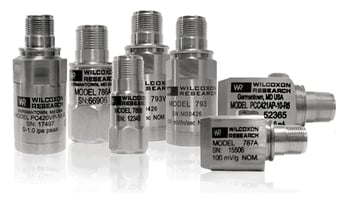 PRODUCTS
Uptime all the time. High quality Wilcoxon Sensing Technologies vibration sensors and accessories offer reliable performance and functionality for vibration analysis, machinery monitoring and balance-of-plant applications. Around the world, successful condition monitoring and process automation programs use our sensors and accessories to manage asset health and keep valuable machines running.
Wilcoxon Sensing Technologies is listed in these service categories:
Technical Articles