About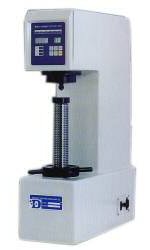 Their mission at Metallurgical Supply Company, Inc. (METSUCO) is to provide customers with the highest quality supplies and test equipment available at a competitive price with a rapid turnaround. Through hard work and personal service, they will continue to develop and maintain valuable, long-standing customer relationships.
METSUCO is dedicated to providing quality products with a special focus on your unique requirements. Their continued growth is fueled by customer satisfaction. As they grow, they seek your input into what products you would like to see them carry. Please tell METSUCO how they are doing, and what they can do to make your buying experience both pleasant and efficient.
METSUCO offers a full array of metallurgical lab supplies including Abrasive Belts, Abrasive Discs, Abrasive Sheets, Abrasive Rolls, Abrasive Strips, Disc Accessories, Broaching Equipment, Paper & Pens, Cut-Off Wheels & Supplies, Diamond Lapping Film, Diamond Paste, Diamond Suspensions (Liquid), Diamond Spray, Abrasive Powders, Dry Ice Mfg. Equipment (Redi-ice), Engraving Equipment, Lab Furnaces, Lab Ovens, Hardness Testers & Accessories, Liquids Oils Lubricants & Sprays, Mirrors, Magnetic Retrieving Tools, Magnifiers (Pocket size), Hand Held Magnifiers (Magna-Lite), Measuring Gauges, Surface Finish Measurement, Microscopes, Microscope Accessories, Microscope Bulbs, Tester Bulbs, Mounting Materials, Polishing Cloths, Polishing Materials, Portable Polisher, Replicating supplies.
The company represents Cress Heat Treating Equipment and Unitron Microscopes and would be pleased to quote you on any of their products. They can refurbish or repair many types of Sony printers. They now carry Brinell Oil, Blue Lube along with several other Lapping and Polishing Oils and Liquids
.
METSUCO's metallurgical supplies will aid you in properly preparing metallurgical specimens for evaluation of structures, porosity, density and hardness of tungsten carbide, ceramics and carbon steel compositions and Quality Control laboratory testing and inspection items. Additionally, many items of used testing and measuring equipment are available, with the inventory constantly changing.
If you would like more information on Metallurgical Supply Co., Inc., please call them at 713-827-0700, toll free in the USA at 1-800-METSUCO, email them or faxing them at 713-827-0745. Thank you. Your business is greatly appreciated.
Supplier Directory Categories
Metallurgical Supply Company, Inc. (METUSCO) is listed in these categories: