About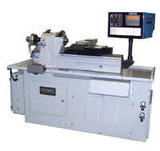 Let us help you with all types of automation issues. We are a cost effective solution for every aspect of machine and system creations.

In 1985 we started manufacturing auto loading systems for high volume application systems in the electronic connector field, medical apparatus and consumer production fields.

We deliver systems that work

Richlin Machinery, Inc. has 30 years of experience in design and delivering custom machinery, automation and systems.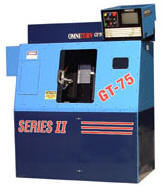 During this time we have delivered 100â??s of turnkey solutions.

We know what it takes to deliver a product that not only performs as required but will stand the test of time with excellent documentation and technical support.

We use state of the art tools and techniques now available. 3-D CAD is simple and very effective for designing, detailing, and digital prototyping. With the use of these software programs we are fast and effective in designing automation with less re-work and faster turn around time. Get assembly models for immediate insertion into 3-D models. Create automation projects that come together the first time. We also cover what is best when it comes to motion control choices: Pneumatic slides with PLC logic, Stepper and or Servo motion controller. Learn the advantages of each type.
Supplier Directory Categories
OmniTurn is listed in these categories: