About
The Owlstone detector is a revolutionary dime-sized device that can be programmed to detect a wide range of chemical agents that may be present in extremely small quantities. Using leading-edge micro- and nano- fabrication techniques, Owlstone has created a complete chemical detection system that is one hundred times smaller and one thousand times cheaper than existing technologies.
There are numerous applications across many industries: from security and defense, to automotive and healthcare - that depend on the rapid, accurate detection and measurement of chemical compounds. Owlstone works with market leaders within these applications to integrate its detector into next generation chemical sensing products and solutions. Owlstone's technology offers a unique combination of benefits, including: small size, low manufacturing costs, minimal power consumption, reduced false-positives, and a customizable platform.
At the heart of this platform is a ground-breaking solid state sensor whose operational parameters can be fine-tuned to detect a wide range of airborne or dissolved chemical agents in extremely small quantities. Originally developed by the company's founders at the University of Cambridge, these pioneering technologies have already won Owlstone widespread commercial and academic recognition.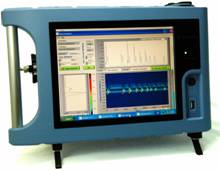 The range of applications for Owlstone chemical detection technology is virtually limitless. The compact, 'dime sized' dimensions, reliability, rapid response time and low fabrication costs of the Owlstone detector open up an exciting spectrum of commercial possibilities for sensing the presence of organic and inorganic chemical agents in extremely low concentrations.
Low power consumption, compared with conventional Ion Mobility Spectrometry (IMS) sensors, makes the Owlstone detector particularly suitable for portable and handheld applications. The rugged, solid state detector requires no maintenance, consumables or special handling and can perform dependably with a shelf-life of several years.
From homeland security and defense to personal healthcare, industrial, automotive and environmental applications, Owlstone technology provides a cost effective platform for the development of real-world, readily commercialized chemical monitoring and detection solutions.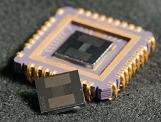 Using leading-edge nanofabrication techniques, Owlstone has developed a complete chemical detection system on a chip. A 'dime size' Field Asymmetric Ion Mobility Spectrometer (FAIMS), with the ability to rapidly monitor a broad range of chemicals at very low quantities with high confidence.
Detect multiple gases simultaneously in under a second
Detection levels below part per billion (ppb)
Sensor can be reprogrammed to detect new gases through software, even after deployment. Hardware stays the same
Unique 2D chemical signature dramatically reduces false alarms
By significantly reducing the cost and complexity of building devices to detect specific chemical agents, Owlstone opens up an exciting new world of chemical sensing applications. Smaller, lighter and more versatile than the competition, Owlstone sensing technology takes chemical detection into the 21st century.
Supplier Directory Categories
Owlstone Inc. is also listed in these categories: