About
PSI Engineering designs and manufacturers high speed material handling automation equipment, production laser printers, packaging and dispensing machinery for use by the direct mail, manufacturing, distribution, packaging and order fulfillment industries.
PSI's goal is to design products and solutions with a ROI of one to two years, high capacity and industrial durability while keeping operator intervention to a minimum.
Non Traditional Approach
PSI Engineering has demonstrated a very successful Research & Development program, which over the years has enabled us to release many new material handling automation products and turn key solutions. The key to integrating the most efficient material handling automation solution is by treating each opportunity as a unique challenge and engineering a custom tailored solution.
To save you money, PSI engineers often will use a nontraditional approach when developing automation solutions. "When you ask why… we ask why not". That is PSI Engineering's competitive advantage and the reason why we can offer competitively priced solutions for your material handling automation needs.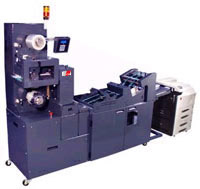 Material Handling Automation and Packing Station Automation increase your warehouse throughput without escalating your labor or physical space. Packing Station Automation eliminates bottlenecks and prevents you from having to invest a huge sum of capital.
PSI Engineering develops and integrates material handling automation and packing station automation technology and equipment into all types of Distribution Centers. Our systems will dramatically improve manufacturing and warehousing efficiency.
Staying ahead of the competition
Improving order throughput without increasing operating costs is critical to your company's bottom line.
Customer satisfaction is greatest when the time gap between order placement and receipt is minimized. These issues are easily resolved by the automation of the material handling and packing station processes within your Distribution Center.
Innovation in High Volume Printer Solutions
With the needs of our customers in mind, PSI has always developed forward thinking, innovative and high capacity laser printer solutions. Employing the latest technologies, our high volume production printers save you time and money, while producing superior quality results. As a leader in the high volume laser printer field, PSI is constantly improving product lines, to meet the requirements of you, our customers. Whether you are a direct mailing house, government or education institution or an organization looking to bring your high volume print jobs 'in-house', you will find the most efficient and versatile printing solutions at PSI. Reliable, high volume, production laser printer systems, which are less costly to run, are a smart investment in your bottom line.


Supplier Directory Categories
PSI Engineering is also listed in these categories: