About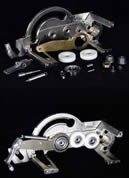 Leading Industry Experience
Pace Industries is an integrated company that provides quality die casting, manufacturing and engineering solutions worldwide.
Founded in 1970, Pace quickly grew to notoriety in the die cast industry as a leading innovator and solutions provider. Today, Pace is North America's largest custom aluminum die caster, but they are also proud to offer comprehensive die casting services in magnesium and zinc.
To better serve their customers, they have moved beyond simple cast and trim to advanced engineering, tool making, prototyping, precision machining, assembly, finishing and painting. No matter the scope of your project, Pace has a team ready to partner with you for success.
A Superior Footprint
With 10 separate divisions, 15 manufacturing facilities and more than 2,500 associates across the United States and Mexico, Pace's experience is unsurpassed. Their footprint, the largest in the industry, gives Pace several advantages.
First, it places a facility near you. With fuel costs fluctuating rapidly, it pays to work with a supplier who has capabilities nearby.
Second, their 10 divisions result in hundreds of combined years of experience in die casting.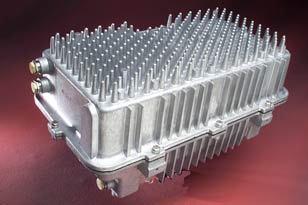 Third, their expertise ranges from miniature zinc, to large thin wall castings, to complex engine components with steel inserts, to telecom castings with pronounced heat sinks. If it is in the world of die casting, they can handle it with excellence.
Pace offers unmatched value added services that include engineering support, design, shot blasting, complex machining, impregnation, tumbling, chromating, wet painting, powder coating, polishing, assembly and other finishing services.
This is all just a sample of what Pace has to offer. They are also a Tier 1 provider to several customers, managing all aspects of their supply chain. They are truly a one stop shop for your die casting needs and beyond.

Supplier Directory Categories
Pace Industries is also listed in these categories: