About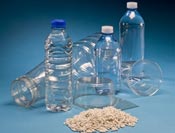 Plastic Technologies, Inc. (PTI-US) is recognized worldwide as the preferred source for preform and package design, package development, rapid prototyping, pre-production prototyping, and material evaluation engineering for the plastic packaging industry. PTI has become the global thought leader and technology for all things related to plastics. PTI engineers have contributed to the commercial success of hundreds of packages around the world.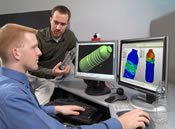 PTI Services
Recycling & Environment
For more than 20 years, PTI has been a leader in providing environmentally-friendly solutions for its clients. The company can provide a comprehensive evaluation of your package including: additives, coatings, labels, and resins. Their extensive analysis will help you make informed decisions about the recyclability your material and additive combinations. (Resin evaluations, recycle studies, resin benchmarking programs)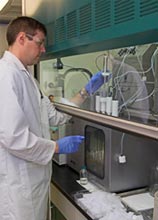 Packaging
PTI's experienced multi-disciplined teams can make your packaging ideas rapidly become reality. Their concept-to-commercialization package design process assists you in navigating the multiple stages critical to a successful market introduction. With more than 20 years of successful product development, helping their clients achieve market differentiation through innovative packaging solutions is a top priority. (Concept development, virtual prototyping™ modules, package engineering, package design, commercialization)
Testing
PTI offers a wide-range of standard and custom testing capabilities for plastic-based packaging materials and containers. Their testing laboratory is a recognized leader in blow molding process applications. They are one of a few testing laboratories in the world which has earned certifications from many well-known, multinational brand owners. (Plastic material, preform & bottle, barrier, closure, ISBT & specialty protocols)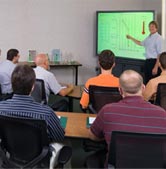 Training
PTI offers exceptional training - from a basic course in PET technology to courses on barrier materials, advanced manufacturing, and process training. They also offer total process support, including on-site installation, start-up assistance and manufacturing training.
PTI Partners
PTI-Europe SARL a subsidiary of Plastic Technologies, Inc. (PTI), was established to better serve their Global customers through a centrally located European site. PTI-Europe has over 20 years experience in plastics package development, barrier technologies, and aseptic filling.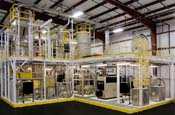 Phoenix Technologies International, LLC utilizes proprietary technology developed by Plastic Technologies, Inc. to pelletize and crystallize recycled post-consumer PET for direct sale and reuse back into consumer packaging applications. Phoenix was the first company to receive a Letter of No Objection from the FDA for the use of post-consumer recycled PET into food and beverage containers. Since December of 1992, Phoenix has been in continuous operation and now has a current annual production capacity of over 50 million pounds.
The Packaging Conference, LLC is a showcase for new packaging technology and a forum for manufacturers to meet and learn about the future in packaging.

PTI Recycling Systems, LLC was formed in response to the growing demand for food grade recycled polyethylene terephthalate (rPET) resin. The company has been established to sell, service and support the modular system that produces Phoenix Technologies' LNO™ c food-grade rPET resin. The modular system allows plant operators to collect, convert and consume locally with higher yields, faster throughput, and at lower costs. PTI Recycling Systems has exclusive rights to global distribution of the LNO™ c technology and its patented process.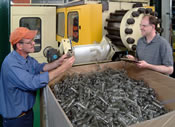 Minus9 Plastics, LLC is a development partner with PTI and has developed a unique array of metal phosphonate nanocomposite materials.

Preform Technologies, LLC fills a niche market in the preform production industry. Since its founding, Preform Technologies, LLC has been providing contract molding for resin trials, large and small scale market tests, surge capacity, and emergency situations.
Supplier Directory Categories
Plastic Technologies, Inc. (PTI) is also listed in these categories: