About
SOLVING THE INDUSTRY'S
TOUGHEST DEMANDS
OUR FOCUS IS
SAGE TECHNOLOGY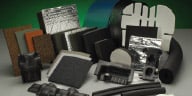 SOUND & VIBRATION CONTROL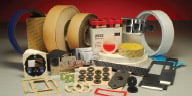 ADHESIVES FASTENING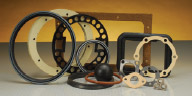 GASKETS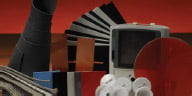 EMI/THERMAL CONTROL

COMPANY PROFILE
Provider of engineering, manufacturing and distribution for the medical, defense, construction, electronics and automotive industries.
• Established in 1950
• Woman-Owned Business
• ISO 9001:2008 Certified
and AS9100C Certified
• ITAR Registered



PGC HEADQUARTERS:
5732 Lincoln Drive
Edina, MN 55436
952-942-6711
www.pgc-solutions.com
CORE BUSINESS
Precision Gasket Company works with brand leading OEMs and design engineers looking for innovative solutions for complex applications. With a Development Center for learning, a wide network of material science suppliers and on-site engineers with fast prototyping capabilities, PGC has been able to support customers in a wide variety of industries with highly engineered polymer-based products for over 60 years.
DEVELOPMENT CENTER
Knowledge is power—and we take it personally at PGC. What we do isn't taught in schools. It's the reason we created a not-so-typical place called the PGC Development Center. It's a classroom for engineers to learn, collaborate and uncover unique ideas. PGC hosts a network of subject matter experts at Seminars and Supplier Open Houses throughout the year.
PRODUCT APPLICATION EXPERTISE
PGC invests in facilities and technologies to meet the demands of its OEMs for value, including innovation, quality, service and speed. Harsh environments. Demanding technical specifications. Reasons PGC is a preferred supplier for some of the most closely guarded, competitive programs on the market.
• SOUND AND VIBRATION CONTROL: Absorbing, Deflecting and Damping
• ADHESIVES FASTENING: Adhering, Sealing and Stabilizing
• GASKETS: Sealing, Filling and Containing
• EMI/THERMAL CONTROL: Deflecting, Damping and Absorbing
PARTNER LEVEL SUPPLIER TO SOME OF THE COUNTRY'S TOP OEMS

PGC has a business process that digs deeper, breaks it down—and discovers the least total cost. It's called the 4D process: Discover. Diagnose. Develop. Deliver. It earns distinctions from companies that choose to do business with PGC:
• 3M Preferred Converter
• John Deere "Partner Level Supplier"
FOR MORE INFORMATION ON PGC SERVICES
AND CAPABILITIES CONTACT US TODAY:
• Steve Hanson [ President ]
612-716-7032 / 952-277-0228 / shanson@pgc-solutions.com
• Dan Harvey [ Chief Operating Officer ]
612-819-1347 / 952-277-0224 / dharvey@pgc-solutions.com
• Brett Strayer [ Sales Engineer ]
612-716-4083 / 952-277-0232 / bstrayer@pgc-solutions.com
• Duke Schneider [ Sales Engineer ]
612-718-2896 / 952-277-0227 / dschneider@pgc-solutions.com
• William Salvador [ Sales Engineer ]
612-986-0876 / 952-641-4554 / wsalvador@pgc-solutions.com
• Chris Franke [ Sales Engineer ]
612-791-9831 / 952-641-4560 / cfranke@pgc-solutions.com
Supplier Directory Categories
Precision Gasket Company is also listed in these categories: