About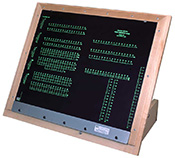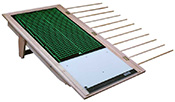 For over 45 years, Quick Skan has been manufacturing high-quality gauges that precisely measure length, width and squareness to a thousandth of an inch or to a hundredth of a millimeter. We have maintained an unbeatable reputation for precision and quality that is known around the world.
A Quick Skan Gauge can help you:
Maximize production
Lower production costs
Maximize operational efficiencies
Reduce product waste
Create opportunities for additional projects
Attract new customers already familiar with Quick Skan's accuracy
Retain current customer base
All of our replacement parts are guaranteed to fit correctly with your specific Quick Skan Gauge, and are designed to be easily and quickly installed. We offer Glass Replacement Kits, Replacement Lamps, and Calibration Kits.
Supplier Directory Categories
Quick Skan Gauges, Inc. is listed in these categories: