About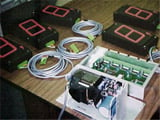 RAM Electronics has established itself as a provider of services, design-through-production, of electronics assemblies for the commercial, industrial, and automotive industries.
RAM Electronics has a track record of accomplishing their customer's new product development programs on time and for the agreed upon price. Because RAM Electronics is routinely involved with their customer in every phase of product development, they can provide you with any portion of the design cycle, or carry forward your idea from concept to production.
RAM Electronics offers both contract manufacturing of electronic assemblies design services. The company offers circuit board design, harnessing design, printed circuit board (PCB) layout, software integration design, prototype printed circuit boards, environmental stress screening, automated assembly, and complete electronic manufacturing services (EMS).
RAM Electronics is committed to: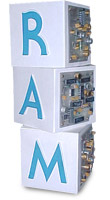 Manufacturing and servicing the electronic control market where RAM has the opportunity to provide value added services in design and cost reduction.
Understanding our customers business to make their products more successful.
Exceeding our customer's expectations for quality, service, and delivery.
Initiating innovation, and advancing with technology.
Exemplifying quality in each task we do.
Developing an organization that will fulfill the business goals of its owners and employees by generating sound profit and return on investment.
Building an organization who's management conducts themselves in a responsible and ethical manner in their relationship with their customers, their vendors, their employees, their community, and their environment.
Supplier Directory Categories