About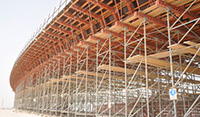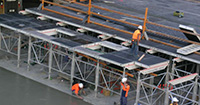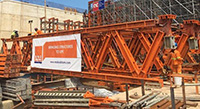 RMD Kwikform provides formwork, falsework and shoring solutions to the world wide construction industry. With operations globally, supported by a network of distributors and agents, as well as specialist export teams, RMD Kwikform has the ability to provide a truly local service, backed up by significant international experience.

With a diverse product range, designed to maximise safety, on site effectiveness and lowest in use cost, matched with our engineering excellence, RMD Kwikform provides our customers with the most effective solution to get the job done.

RMD Kwikform is a business built on our people. They are what ensures RMD Kwikform surpasses customers expectations time after time. We are members of the Investment in People Charter in the UK — the principles of which we adhere to across all of our global operations.

RMD Kwikform is a division of Interserve Plc, one of the world's foremost support services and construction companies, operating in the public and private sectors in the UK and internationally. Interserve offer advice, design, construction, equipment, facilities management and front-line public services. Interserve is based in the UK and is listed in the FTSE 250 index.

At RMD Kwikform we have a complete understanding of the construction supply chain and the impact each link of the chain can have on the overall project. We therefore work in partnership with our customers — and even their customers, to ensure everything possible can be done to maintain the smooth running of a project.

We also understand the ever increasing complexity of projects, tightness of timescales and the need to ensure stringent health and safety levels are maintained at all times. At RMD Kwikform we never try and over-complicate a situation — we have the knowledge and dedication to deliver solutions that are the most functionally efficient, cost effective and safety conscious for our customers.
Supplier Directory Categories
RMD Kwikform Ltd is also listed in these categories: