About
Innovative Bollard, Bike Rack, Steel Wheel and Custom Casting Solutions…
Reliance Foundry is an industry-leading supplier of innovative foundry and architectural products. With a catalogue that features distinctive bollards, cutting-edge bike racks and industrial, metal cart wheels, Reliance Foundry delivers top quality foundry products at competitive prices.

Reliance Foundry sources its catalogue of standard cast metal products from across the globe and remains available to facilitate the large-scale production of ductile iron, aluminum and steel castings. Reliance Foundry is a trusted supplier of cast metal products to a network of customers that span across North America.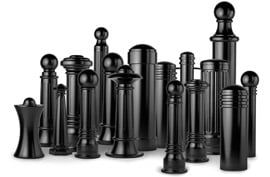 Reliance Foundry's Bollards provide solutions for architectural, security, traffic management and landscaping projects, in styles ranging from industrial to elegant.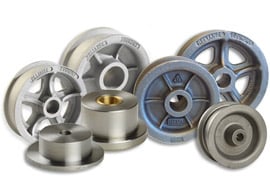 Reliance Foundry's cast wheels deliver an unsurpassed level of durability to ensure heavy-load transfer carts remain productive.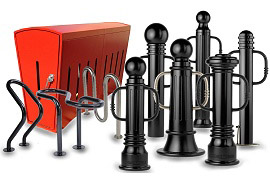 Bike Parking solutions by Reliance Foundry increase accessibility at businesses and in communities and promote green initiatives.

Reliance offers services to guide its clients through large-scale castings projects from the design to the delivery stage.
Reliance Foundry is one of Canada's oldest, surviving cast metal suppliers and boasts over 85 years of casting experience. It was first incorporated in 1925 and was, at one time, Vancouver's largest steel casting foundry. Once a regional manufacturer, Reliance Foundry has evolved to become an industry-leading supplier of foundry and architectural products to an international market. In 2012, Reliance Foundry was awarded the Surrey Board of Trade's Business Excellence award for its business performance.
Supplier Directory Categories
Reliance Foundry Co. Ltd. is also listed in these categories:
Technical Articles