About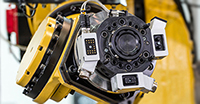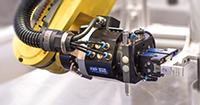 Robot System Products has been the industry leader in high-performance robotic peripheral products for over 30 years. Our aim is to provide the highest quality, most reliable and affordable robot tooling products on the market. Robot System Products is a front-rank provider of peripheral products for high performance robot applications.
We provide complete tool system solutions for your robot installations, aiming to improve your productivity with the most reliable and cost-effective tooling on the market. Continuously we explore emerging technologies, working with leading edge design.
As a global company, Robot System Products has subsidiaries and distribution partners in more than 20 countries. Our headquarters is located in Västerås, Sweden. Our products are available for all major robot brands and come with complete documentation.
We offer:
• Tool changers
• Swivels
• Swivels with tool changer
• Grippers
• Hose packages
• Valve units
• Tool systems
• Tool stands
Supplier Directory Categories