About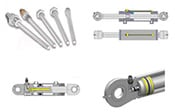 Internal & External Linear Position Transducers, Radial Transducers and Position Switches
Often used with hydraulic cylinders, ROTA linear position transducers are used throughout the world in some of the harshest environments, in the oil and gas industries, both subsea and topside, in the tunnelling, mining, construction and agricultural industries, where they are subject to both physical abuse and exposure to dust, salt water etc.
Full Interconnection Solutions for Hazardous Areas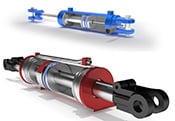 Ex Certified Connectors
Most Rota Ex Connectors feature quick release designs which allow the Plug and Socket to snap together - even the Exd flameproof version - there are no threads to come loose, gall etc.. They are ideal for use in the Oil and Gas industry and other tough environments.
Ex Cable Assemblies
Together with our Range of Ex Certified Connectors, we also design and build cable harness assemblies and full cable systems to allow connection and disconnection in hazardous areas, reducing rig up and rig down time. All designs are self assessed and supplied with full documentation in compliance with the ATEX directive 94/9/EC
Ex Junction Boxes
Full Cable Systems may incorporate Junction Boxes and associated equipment, all of which can be assessed and supplied in compliance with the ATEX directive
Supplier Directory Categories
Technical Articles