Profile Home
About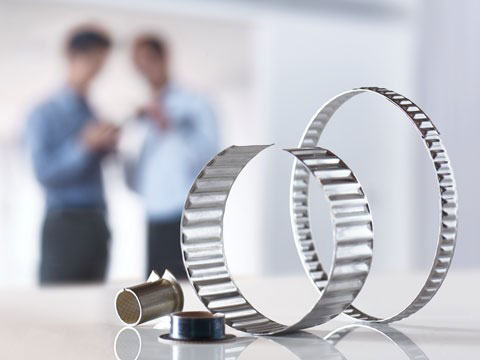 Engineering & Manufacturers of NORGLIDE Bearings &
RENCOL Tolerance Rings
Our customers look to us to provide them with the highest quality, custom designed composite bearings and tolerance rings for use in an extensive range of applications. As bearing manufacturers, we supply composite bearings and tolerance rings to high volume international Original Equipment Manufacturers (OEMs) and Tier One suppliers in various industries. With six R&D centres, 14 manufacturing sites and a presence in 19 countries worldwide, we work alongside engineers and customers wherever they may be. We invite you to join our movement!
INDUSTRIES AND APPLICATIONS
ENGINEERING CHALLENGES
We know how engineers think. We know the challenges they face. We're engineers, too!
SOLUTIONS