About
| | |
| --- | --- |
| | Sartomer is the premier global supplier of acrylate/methacrylate monomers, oligomers, and other specialty chemicals used in the following applications: |
Our products are an integral part of end uses as diverse as hardwood flooring, printing plates, compact disks, package coatings, furniture, printed circuit boards and eyeglasses - and many others! Additionally, we can develop new products to meet your special needs.



Corporate Overview
Founded over 50 years ago, Sartomer USA, LLC has pioneered the commercial development of products for cured-in-place technologies. The name, "Sartomer", is derived from Greek and Latin words together meaning "tailor made part", a concept of doing business that clearly sets Sartomer apart from the competition. Every aspect of Sartomer's operations is uniquely structured toward one common goal...to accommodate the special requirements of each individual customer, large or small.
A Team Committed To Meeting Customers' Needs:
Customers consider Sartomer a one-of-a-kind company, uniquely structured to tailor to the special needs of each customer. Drawing from hundreds of products and global resources, Sartomer works with each customer to make exciting new discoveries. This type of versatility cannot be achieved through mass production of a few canned solutions. It takes the talents of a multi-disciplined team working with individual customers. It takes in-depth technical expertise to help customers obtain the performance they need for their particular applications.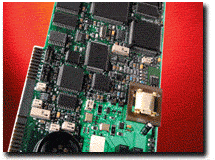 Quality and the Environment
Total Quality pays in today's global markets. Consumers want quality products and they want these products manufactured with safe technologies that do not pollute the environment. Sartomer cares about these quality and environmental concerns. Therefore, it proactively engages in a wide range of programs to protect the environment and maintain consistent high quality.
Responsible Care®
Sartomer is working to incorporate the Responsible Care® principles into our daily operations.
Quality Management System
Sartomer's ISO 9001 based Quality Management System is committed to enhancing customer requirements and continual improvement.
Ethics and Corporate Responsibility
Sartomer is committed to ethical behavior in its relationships with stakeholders, including suppliers, customers, employees, communities, and the environment. To evaluate this commitment, in 2003, Sartomer participated in a rigorous, third party assessment to develop an Ethics Profile.
Supplier Directory Categories
Sartomer USA, LLC is also listed in these categories: