About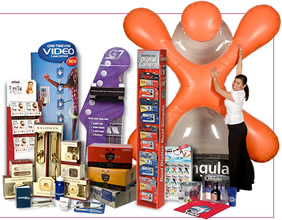 Stephen Gould Corporation is a pioneering giant in retail and industrial packaging and printing, and is the largest privately owned packaging sales organization in the United States. Generating annual sales approaching $500,000,000, their worldwide operation includes more than 1.5 million square feet of space dedicated to managed inventory and warehouse services. These strengths, backed by seven decades of growth and accomplishments, are secured by a solid financial balance sheet.
Operating from over 40 branches strategically located throughout the world, Stephen Gould's 600 employees provide every service necessary to bring products to market quickly and efficiently - from creative, customized packaging design and production, to fulfillment, warehousing and Just-In-Time delivery.

Stephen Gould's state-of-the-art facilities are ISO 9001 certified. They include a fully staffed and equipped IT department, a graphic and mechanical engineering staff providing CAD functions and documentation, as well as package-testing facilities, transit laboratories and NSTA- and ISTA-certified programs.

Since their founding in 1939, Stephen Gould remains committed to providing quality products and services that continue to meet the changing needs of a client base that now extends to nearly every sector of the world economy. Today, their packaging and designs can be seen everywhere. They range from presentation kits and multiple-use cases to computer software and aerospace equipment. In addition, their posters, banners, trade-show presentations and point-of-purchase displays have added exciting enhancements to client merchandising campaigns.

Supplier Directory Categories
Stephen Gould Corporation is listed in these categories: