About
AUTOMATION. PRODUCTS. MANUFACTURING.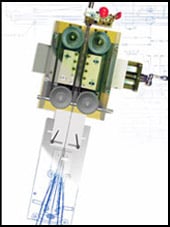 We design and build custom and special factory automation machines to help your company's production ability. Our experienced team here at Steven Douglas Corp. is comprised of automation professionals committed to realizing your goals. As our tagline proudly states, we provide Enterprising Automation Machines, and we invite you to join other industry-leading companies who have benefited from working with us.
When it comes to industrial production, your company may need to raise productivity and profit by adding capability, capacity or by lowering labor costs…If that's the case, we can help with custom and special machines built for your specific application. At SDC we handle every project from start to finish under one roof: Whether you need an assembly or processing machine, or a material handling system or a custom test and inspection machine… Relying on one supplier to handle the entire job means you can confidently expect your machine to come in on-time and on-budget.
With our many years of experience, we use proven and robust directions, methods and equipment to build a reliable and long-lasting machine. Our fully-staffed team of veteran automation professionals possesses creativity, innovation and knowledge in all areas of the machine designing and building process: mechanical engineering, electrical engineering, machine control, and complete machine assembly… all under one roof by one supplier. At Steven Douglas Corp., we apply the VIP treatment. From start to finish, you can always be in contact with your project leader. And our administrative support staff is always there to button up the details… At Steven Douglas Corp., "You Always Get Our A Team!"
We have an abundance of experience with all types of assembly and processing machines for applications like: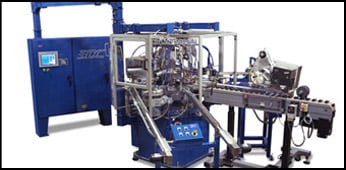 High-speed assembly & processing
Continuous motion systems
In-line & rotary indexing chassis designs
Robotic work cells
Custom pick-and-place & parts-feeding applications
Custom testing & inspection systems
In all cases, we select the best methods, direction and equipment for your specific application using our in-depth knowledge of automation technologies.
We have so much proven Factory Automation experience, across such a broad spectrum of industries— we most likely have the knowledge, skills and abilities to also help you succeed on your next automation project.
So, whatever "IT" is that you make­—let's see if we can help you Make IT... All the way to the top!
Supplier Directory Categories
Steven Douglas Corp. (SDC) is also listed in these categories: