About
IMPORTANT - As of April 1, 2008, Geltec Co., Ltd., an owner of

brand, merged with its parent company, Taica Corporation - IMPORTANT
What is

?



(Alpha gel) is the umbrella brand for the patented, multifunctional silicone gel from Taica Corp. For over 20 years,

's softness has established unique and distinct position in vibration isolation, shock absorption, thermal conductivity, and a comfortable feel in ways traditional solutions have fallen short.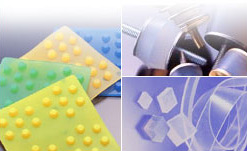 Standard Vibration Damping/Shock
Absorbing Gel Products

's features:
Excellent shock absorption & vibration/noise damping capabilities
Stable even under severe environment for a long time ~ space shuttle, airplane

Wide operating temperature:-40 to 392 F (– 40 to 200 C)
Low compression set (not much deformed over a long period of time)
Long-term durability

Friendly to the environment and sustainable in severe environments for a long time

~ silicone is safe and leaves nothing toxic when burned.

More than 2 decades of experience in customizing gel for softness, elasticity, feel, and more.
Proven shock absorption, vibration isolation, and more…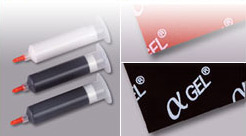 Thermal Conductive Gels
Outstanding shock absorption: A raw egg remained unbroken after it was dropped from 60 feet (18 meters) onto one of 's gel sheets, only 0.8 inch (2 cm) thick.
Ever since this was broadcasted by BBC in 1980's, still amazes people in the world when it was featured in German science program "Galileo" in 2005 and French TV 2 programme "SCIENCE ON TOURNE!" in 2007.
Nearly a de-facto standard in athletic shoes: 's first application was found in athletic footwear; it effectively minimizes and softens impact and has become nearly a de-facto standard in athletic footwear cushioning.
Low frequency and micro vibration: excels in dampening low frequency vibrations/noise in particular, usually not eliminated by other materials such as rubber. That's why was, in fact, brought to space in the Space Shuttle.
Softness and conformity as a platform: 's softness and conformity help minimize heat resistance and stress on critical devices in electronics. Its "feel-good" nature has even created a new stationary market in Japan for pens with
grips.
Growing applications of

range from consumer to industrial, medical applications including:
laptop and desktop PCs, cellular phones, camcorders, digital cameras, TVs (CRT, LCD, Projection, Plasma, etc.), optical pick-up components (CD, DVD, Blue-ray), stepping motors, micro fans, semiconductor inspection machine, oxygen compressors, and so much more...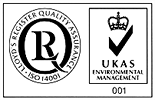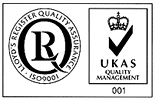 TAICA passed ISO 14001 and ISO 9001 Certification.
Supplier Directory Categories
TAICA Corporation (formerly Geltec Co., Ltd.) is listed in these categories: