About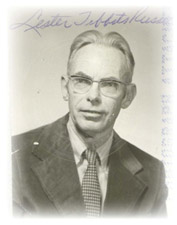 Lester T. Russell, the acknowledged inventor of the process for applying polytetrafluoroethylene (PTFE) to fiberglass fabric, founded Taconic in 1961. Since then, Taconic has been on the cutting edge of developing advanced engineered composite materials for a variety of demanding applications.
Why PTFE Coated Fiberglass?
Taconic's products are used wherever strong, lightweight, waterproof, thermal, fireproof and nonstick materials are required. There are many benefits of PTFE coated fiberglass:
Durability
Non-stick properties
Chemical resistant
Lightweight
Temperature resistant (-200°C/-328°F to +260°C/500°F)
Electrical and thermal insulator
Weather resistant
Non-flammable/ UL 94 V-0
UV resistant
Taconic, an ISO 9001 registered company, operates two divisions:
Industrial Products Division - produces coated materials including specialty fabrics, pressure-sensitive tapes, engineered conveyor belts and silicone products suited for these applications:
Packaging
Aerospace
Textiles
Thermal Spray
Food Processing
Heat Sealing
Screen Printing
Carpet Fabrication
Thermal Spray
Plastics/Chemicals/Rubber
PVC Window Fabrication
The Industrial Products Division also offers solutions for architectural applications.
Advanced Dielectric Division - produces high performance microwave laminates, prepregs, high speed digital and flexible interconnect materials. Typical applications include:

Telecommunications
Aerospace Guidance Telemetry
Military
Semiconductor Chip Testing
Phase array radar
Chip Packaging
RF Modules
Power amplifiers
Test & Measurement
High Density Interconnect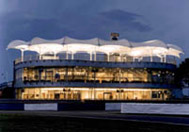 Architectural Fabrics:
Solus® Architectural Fabric is designed to provide lightweight, convenient, fireproof and beautiful alternatives to traditional architectural materials. This fabric allows superior heat and cold resistance and a smooth, waterproof surface for numerous architectural applications such as skylight systems, roof systems, canopies/walkways, freestanding structures, and interior shading and acoustical systems.
Supplier Directory Categories
Taconic is listed in these categories:
Technical Articles