About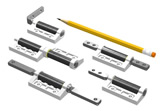 With complete in-house assembly capabilities, TorqMaster produces over one hundred thousand friction hinges per week. Their products are tested on computerized assembly stations and they life test a portion of every order. They design and engineer all of their own assembly and testing stations and work closely with their clients to implement the exact quality and test program required for their needs. Customer satisfaction is paramount to TorqMaster. They pride themselves on quick responsiveness to your requests and never compromise their high quality standards, product performance and on-time delivery.
TorqMaster has a complete machine shop staffed with tool and die makers, machinists and model makers using computerized turning and milling equipment.
TorqMaster's in house fabrication for some of their detailed components gives them tight control over critical dimensions and production timing. They have a close working relationship with their supplier base that has been forged over many years. As experts in their respective fields, their vendors add industry specific knowledge and experience to the team at TorqMaster, as they serve your design and manufacturing needs.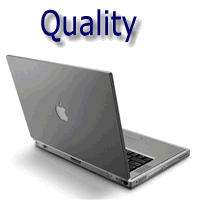 TorqMaster offers prompt deliveries to meet tight build schedules. Whether your project requires 100 or 1,000,000 hinges each month, they will work closely with you to provide exactly the function, feel and fit you require.
TorqMaster International is committed to exceeding customer expectations and to maintaining their position as the quality leader in their markets. They are committed to maintaining a quality system that reflects the values of and complies with ISO 9000 international quality standards.
TorqMaster International is committed to providing an environment that encourages the process of continual improvement in their products and services. They select the best quality sources to satisfy their needs for goods and services and expect their suppliers to do the same.

Supplier Directory Categories