About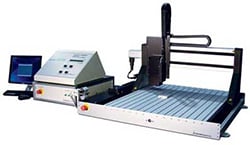 TRICOR System Inc. is a progressive high tech small business that provides innovative reliable high quality hardware and software products to a variety of customers. From its humble beginning in a small hangar at the Elgin, Illinois airport in 1976 TRICOR now provides products and services world wide from a modern 24,000 square foot building also in Elgin.
TRICOR's customers include many of the Fortune 500 companies. Industry giants such as Amoco, Boeing, Lockheed, General Electric, General Motors, Motorola, Honeywell, Hamilton Sundstrand, AMS, Texas Instrument, Hershey & M&M Mars along with all three branches of the Military services, can be found in its customer base. Numerous small companies have also taken advantage of TRICOR's engineering and electronic contract manufacturing capabilities. TRICOR Systems patented instrumentation and military products are found on all inhabitable continents in the world. Its confectionery instrumentation has become the Worlds Standard. This success is not an accident but rather a direct result of the quality of products and services provided.
The constant thread that has brought companies large and small to TRICOR can be found in its "Mission Statement." TRICOR's mission is to provide the highest quality products and service to government and industrial customers at the lowest possible cost. This mission statement applies to all products contracted services and patented TRICOR products.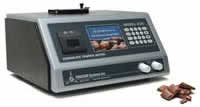 Quality Assurance
Quality is listed as the number one goal in TRICOR Systems Employee Manual. TRICOR is currently ISO 9001:2008, ISO 13485:2003 & FDA Registered.
Quality Assurance reports directly to the CEO of TRICOR Systems and is specifically tasked with the authority and responsibility for product quality. Every operator is encouraged to report any and all quality problems.
TRICOR's reputation has been built on quality. It cannot and will not be compromised.
Product Highlights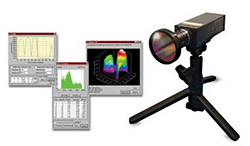 TRICOR has gained a reputation for innovative design by producing patent able products for others and its own use. TRICOR's engineers meld electronics, mechanics and optics to produce unique equipment. The majority of TRICOR's products have been developed for testing and quality assurance functions.
TRICOR Systems Chocolate Temper meters have become the World Standard in chocolate temper measurement. Our switch test products are proceeding down a similar path and while our surface analysis systems and light measurement equipment are emerging as well.
Supplier Directory Categories
TRICOR Systems Inc. is also listed in these categories:
Technical Articles

Chocolate Temper Measurement
(Temperature Sensing)
Many fine papers have been delivered and written about chocolate temper by authors far more knowledgeable than this writer as regards to the chemistry and processes involved in producing the... (
View Full Article
)