About
Observations for a Better World
Reliable environmental observations for better decision making, safety and efficiency

The lives of millions of people all around the world are touched daily by the work we do and the technologies we create. Our products and services provide our customers with the means to influence and better understand their environment. Curiosity, the desire to meet challenges and an extraordinary ability to innovate are at Vaisala's core, both past and present.
Committed to innovative solutions, Vaisala developed the following technologies to accurately measure:
Relative Humidity
– Vaisala HUMICAP® - a thin-film, capacitance sensor technology for measuring humidity and temperature. Its accuracy, reliability and stability have become an industry standard.

Dewpoint
– Vaisala DRYCAP® - a thin-film, polymer sensor technology for industrial dewpoint measurement.

Carbon Dioxide
– CARBOCAP® - a non-dispersive, infrared (NDIR) sensor technology for measuring carbon dioxide.

Barometric Pressure
– Vaisala BAROCAP® - a silicon-based, capacitive, absolute pressure sensor.
Wind Speed and Direction
– Vaisala WINDCAP® - an ultrasonic wind sensor with no moving parts.
Precipitation
– RAINCAP® - a piezoelectric precipitation sensor with no moving parts.


ONLINE STORE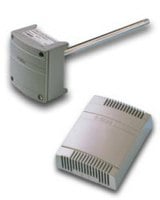 The Vaisala state-of-the-art Service Center and Calibrations Standards Laboratory (CSL) provides service, calibration, and adjustment for Vaisala's relative humidity, dewpoint, material moisture, barometric pressure, and carbon dioxide instruments.
In addition to ISO 9001:2000 certification, the CSL received certification to ISO/IEC 17025 from the American Association for Laboratory Accreditation (A2LA). As a result the CSL offers accredited calibrations for humidity, temperature, dewpoint, carbon dioxide, and barometric pressure instruments.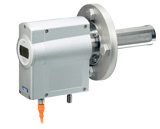 For excellent After Sales Service, the Vaisala Service Center provides a two-day express, or 5-day turn-around period for humidity calibration. Enroll in Vaisala's unique Calibration Reminder Program, re-calibrate the instrument within the initial warranty period, and the warranty will be extended for one-year – FREE.
The Vaisala commitment to accurate, stable, and reliable instruments combined with excellent service and support make Vaisala instruments the best choice for your measurement needs.


ONLINE STORE
Supplier Directory Categories
Vaisala is also listed in these categories:
Technical Articles