About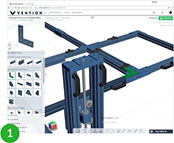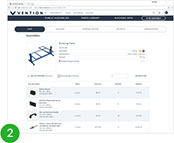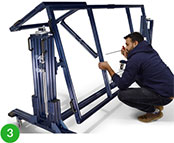 Vention is the 1st digital manufacturing platform dedicated to Machine Design. Vention provides a fully-integrated 3D MachineBuilder™ and modular component library that let users design, order, and assemble custom industrial equipment directly from a web browser in just a few days.

Design and Build in Minutes
A single environment to design, order and assemble industrial equipment.

Design
Create an assembly using Vention's browser-based 3D MachineBuilder™ and library of modular parts.

Order
Review your bill of material and order using a credit card or purchase order directly from Vention's website.

Assemble
Receive your flat-pack box and assemble your machine as you would for IKEA™ furniture.
---
Design Custom Equipment Online
Free 3D MachineBuilder™ integrating library of structural, motion and control parts.
Tooling
From assembly jig to industrial cart, create the custom equipment you need.
Test Benches
Accelerate your test schedule by designing your own automated test bench in minutes.
Robot Equipment
Design your own robot stand or robot cell online for next day delivery.
Supplier Directory Categories
Vention is listed in these categories: