About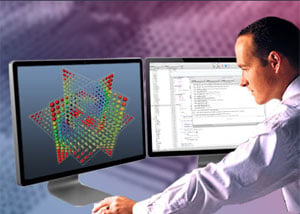 Visualization Sciences Group (VSG) is the leading provider of high-performance 3D visualization toolkits and software for engineers and scientists, delivering advanced 3D software solutions for scientific data visualization, engineering and simulation, materials science and geosciences.
Formerly TGS, VSG has been the Visualization Sciences Group of Mercury Computer Systems, from May 2004, until it became a stand-alone company again in June 2009. On August 1st, 2012, VSG has joined the FEI Company, a leading diversified scientific instruments company, delivering 2D/3D microscopy solutions across many industries.
Mission
VSG's mission has been quite constant over the 25+ year history of the company (and its predecessors): they are focused on helping their industrial and scientific customers:
to understand the emerging state-of-the-art that can assist them in their business and research,
access powerful new visualization technologies with easy-to-use tools and applications,
to protect the development investments made in visualization over time from changes in prevailing hardware and software visualization practices.
Offering
VSG's offering consists of two product families: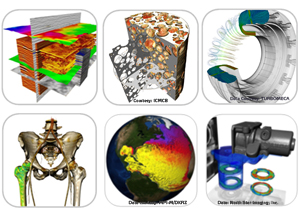 Open Inventor, an object-oriented 3D graphics toolkit for software development companies that want to use a robust 3D framework to build and sell high-performance applications, and for companies with development resources that need to create and deploy demanding visualization applications internally.
Avizo and Amira, advanced 3D visualization and analysis software tools, ready-to-use by engineers and scientists who want to visualize and understand complex data sets. Avizo and Amira also provide the whole Open Inventor tool-set in an easy-to-access, customizable application framework.
VSG also offers a full range of services and expertise to further help their users to leverage VSG products and technologies to maximize their benefits.
Finally, VSG products are proposed with exceptional support and maintenance services, that fully ensure reliability and protects long-term investment.
Supplier Directory Categories