About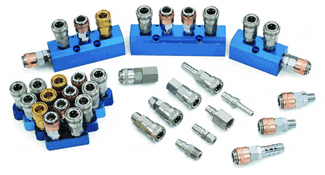 Yean Hern Enterprise Co., Ltd., established in 1982, located in Kaohsiung Taiwan (Its registered trademark is JPE), is a design, production, sales and service for the integration of processing enterprise. Their full product line includes quick couplings, pipes, tube, and hose, tube fittings, instrument ball valves, valve manifolds, needle valves, check valves, pressure reducing regulators, pneumatic and hydraulic parts as well as accessories in the industries of steel, petrochemical, power plant, pulp & paper, pharmacy, food, electronics, semi-conductor, chemical, marine, etc.
Yean Hern exports 50% of all products over the world, to countries such as U.S.A., Canada, Sweden, Netherlands, France, New Zealand, Australia, Japan, Singapore, Thailand, Vietnam, etc. Their customers in Taiwan include China Steel Corp., Taiwan Power Company Ltd, CPC Corp. Taiwan, Formosa Plastics Corp., CTCI Corp., and United Integrated Services Co., Ltd. They also have many customers in China and they are certified as the China National Petroleum First-Grade Supplier.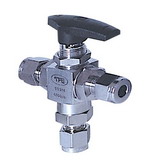 In 1998, under the guidelines, "Completed System, Scientific Management, High Quality Product and Customer Satisfaction", Yean Hern was accredited ISO 9001:2000 certification and obtained customers' trust and loyalty on JPE products. In the meantime, in order to develop the market in China, to enhance the relationship between customers and them, and to provide a better service, Shanghai Yean Hern Industry & Trade Co. Ltd was founded and was renamed to Shanghai Yean Hern Co. Ltd in March, 2004. With continuous efforts, Yean Hern is developing and growing steadily.
In May, 2005, Kun Shan Yean Hern Pipe Valve Co., Ltd was established, so as to improve the competitiveness of JPE products, and to provide the service to the customers in China. The factory area in Kun Shan is 4800 ㎡. The factory is furnished with many advanced machines and equipments such as CNC numerical control lathe machines, thread forming machines, ultrasonic cleaners, etc.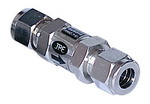 To satisfy customers, to provide high quality products and prompt delivery, and to design and produce the products according to customers' requests are the strongest motivating factor in Yean Hern's constant drive to improve and grow further. By using the latest manufacturing technologies and state of the art equipment, meanwhile they strictly implement the ISO management system for all their operation processes and controls to provide the highest quality products to thei customers. With persistence and effort, Yean Hern has become one of the leading enterprises of valves and fittings in Taiwan and China.
Yean Hern attributes their success to their philosophy of "Quality first and customer satisfaction". Besides selling the products, Yean Hern helps customers with product installations and maintenanc, technical training and consultations, and they are able to produce the pattern according to customers' requests. Yean Hern continues to create and offer refined and high technique products, while sustaining their commitment to high quality, lower production cost and higher efficiency. Yean Hern does their best to satisfy every customer. You are always welcome to contacts them for your needs.
KUN SHAN YEAN HERN PIPE VALVE CO., LTD
Kun Shan Yean Hern Pipe Valve Co., Ltd.
NO.8 Qian An Road, Dianshanhu Town,
Kunshan City, Jiangsu Province, China
Tel: +86-512-57489660~5
Fax: +86-512-57489668
Email: ksyeanhern@jpeyh.com
Supplier Directory Categories
Yean Hern Enterprise Co., Ltd. is listed in these categories: