About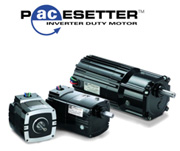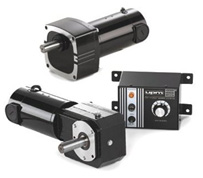 Bodine Electric Company offers more than 1,200 standard products, and thousands of custom designed electric motors, gearmotors and system matched motion controls -- AC induction, Brushless DC, and Permanent Magnet DC, from a single source.
For over 100 years, Bodine Electric has designed and manufactured innovative drive solutions for power transmission and motion control applications. Bodine engineers have developed standard and custom motion control products for thousands of national and international companies. Bodine's quality management system is certified to ISO 9001:2008.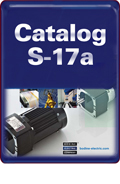 Products are available via an extensive distributor network, or sold directly to OEMs. Known for their reliability, dependability, long life and competitive prices, Bodine products are found in many demanding industrial and commercial applications such as medical devices, labeling equipment, printing presses, high-speed photocopiers, scientific and laboratory equipment, machine tools, foodservice equipment, factory automation, and low-voltage solar powered equipment.
Our corporate headquarters are located in Northfield, Illinois (20 miles north of Chicago), and our state-of-the-art manufacturing facility and warehousing is located in Peosta, Iowa, U.S.A.
Products Manufactured by Bodine Electric Company:
AC Induction Gearmotors and Motors (single- and 3-phase); variable speed and fixed speed, 1/2000-3/4 HP
Permanent Magnet DC Gearmotors and Motors; 1/50-1/2 HP
Brushless DC Gearmotors and Motors, including e-TORQ™; 1/16-3 HP, and the new INTEGRAmotors™ (BLDC with built-in control)
Motion Controls for AC, BLDC and PMDC motors; 1/17-1 HP

For additional information on Bodine Electric's full range of products, to order online, or to contact one of Bodine Electric's sales representatives or authorized distribution partners, please visit www.bodine-electric.com.
Also available online: 2D and 3D CAD files in various formats.
Supplier Directory Categories
Bodine Electric Company is listed in these categories:
Technical Articles