About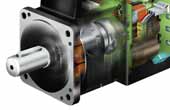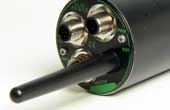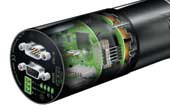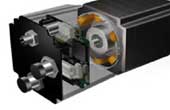 INTEGRATED SERVO MOTORS AND STEPPER MOTORS
JVL Industri Elektronik A/S develops and produces a wide range of versatile, high quality integrated servo motors and integrated stepper motors.
Mission
JVL's mission is exclusively to help their customers to build better, faster and more reliable machines.

Goals
JVL's goal is to apply the latest technology in order to develop and produce the best, most user-friendly and most economical products of the highest quality.

Vision
It is JVL's vision to be a preferred and competent partner for leading machine builders all over the world.

Product Program
The up-to-date development, research and production facilities of JVL employ only the latest technology for the development and production of electronic controls for step- and servo motors. More than 50% of the staff are engineers with a very high degree of experience and competence in the field of motion control. They are all highly motivated and innovative, and they can therefore offer a product programme today that includes all the necessary units and components to build up complete motor control systems.

JVL first gained its high reputation in the 80´s for its development of modern, compact step-motor drivers and controllers. In the 90´s this successful development was followed by a series of second-to-none AC and DC servo controllers, which led to marketing of the unique integrated AC servo motor, the MAC motor, (up to 734W), and the QuickStep, integrated stepper motor (up to 2.9Nm) which both include the entire controller, encoder etc. in one compact unit.






System Development
In addition to the standard product programme, JVL enjoys a high reputation for development of specialised, customised equipment. This makes it possible for their customers to solve a broad range of control tasks that cannot be directly catered for using units from the standard product range. Their expertise in such development has given them much insight into finding the optimum solution to complex control problems, and has helped many customers to find an economic, yet technically advanced solution to a complicated control application.

Experience and Customer Support
JVL has more than 20 years of experience in motion control, and their engineers regard it as an important and exciting challenge to work together with customers and representatives to find the optimum solution to each motion control task.

JVL offers a wide selection of quality products for motion control:
Integrated AC-Servo motors
Integrated Stepper motors
AC-Servo motor controllers
DC-Servo motor controllers
Motor drivers, Step-, AC- and DC
Keyboard/Display-, Input/Output- and Counter Modules
Furthermore: Development of customer-specified products. System development. Dimensioning of systems. Engineering consultancy
The Customers
JVL´s customers are mainly machine builders, either independent companies or the process machinery departments of larger concerns. A proportion of customers are also found within the education sector and research laboratories.
Supplier Directory Categories
JVL Industri Elektronik A/S is listed in these categories: