About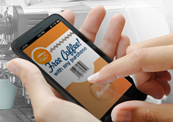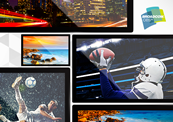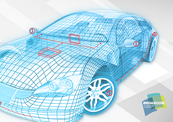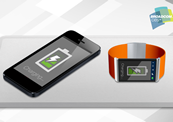 Broadcom Corporation (NASDAQ: BRCM), a FORTUNE 500® company, is a global leader and innovator in semiconductor solutions for wired and wireless communications. Broadcom® products seamlessly deliver voice, video, data and multimedia connectivity in the home, office and mobile environments. With the industry's broadest portfolio of state-of-the-art system-on-a-chip and embedded software solutions, Broadcom is changing the world by Connecting everything®.
Founded in 1991, Broadcom's mission is simple: Connecting everything®. Today, the company estimates that 99.98% of Internet traffic crosses at least one Broadcom chip– in the home, in the hand and across the network.
A Fortune 500® company, Broadcom provides the industry's broadest portfolio of state-of-the-art system-on-a-chip (SoC) and software solutions. Its products are found everywhere on the planet, from urban corporate data centers and the cloud, to villages in some of the most isolated parts of the world.
Broadcom is a company founded by engineers, managed by experienced industry leaders and powered by the talents of a highly diverse workforce. Employees focus on a single mandate: to engineer the impossible for customers.
As one of the world's largest fabless semiconductor companies, Broadcom designs and develops its products in labs and design centers around the world, and then works with independent chip - making facilities to manufacture nearly two billion chips annually.
And that's just the beginning. By 2020, the number of connected devices is expected to reach 30 billion— or six devices for every person on earth. Broadcom's role is to connect people to everything and everyone that matters, by delivering seamless connectivity across their devices and offering speed, power efficiency and unmatched design quality.
The company's global customer roster includes elite technology brands including Apple, Cisco, Dell, DirectTV, Huawei, Samsung and ZTE, among others.
Headquartered in Irvine, Calif., Broadcom has offices in most major cities around the world including research and development facilities in North America, Asia and EMEA.
Supplier Directory Categories
Broadcom Inc. is also listed in these categories: