About

The Air Logic Division of Fred Knapp Engraving Company designs and manufactures a comprehensive line of pneumatic and vacuum control equipment. Air Logic has earned a reputation for product innovation and development by designing special products to meet customer requirements. The Fred Knapp Engraving Company, Inc. was found by Fred Knapp in January 1945 in the basement of his home. This home-based shop specialized in all types of steel marking stamps, engraved signs and dials.
Fred Knapp's many years of experience and expertise as a craftsman earned Knapp Engraving a strong reputation of excellence in quality. Today, family-owned and operated, Fred Knapp Engraving's reputation continues to grow. Since the main structure was completed in 1955, seven additions have been made to meet the expanding needs and diversified growth.
In addition to specializing in machine engraving, the company is recognized as an outstanding tool and die, maker. Knapp Engraving has been innovative in plastic injection molding with complete tool room and plastic injection molding facilities. Knapp engraving has produced thousands of different kinds of plastic precision parts which range from components for aircraft instruments, to spray tips for aerosol cans.
In 1975, Fred Knapp Engraving Company, Inc. purchased the Fluidic Division of Johnson Controls, which is now known as Air Logic. This innovative company is on the leading edge of quality and excellence in customer service with the immediate delivery of its products and providing its customers with the most flexible and productive systems on the market.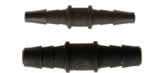 Supplier Directory Categories