Profile Home
About
Heter Electronics Group Co., Ltd. offers competitive price, excellent performance and high grade service. They have a show room in Anaheim, California and a factory in Shan Dong, China. They welcome you to visit them either in California or in China.

Heter Electronics Group's technique is among the top three in China. They make Li-Ion primary batteries, Li-Ion rechargeable batteries, LiFePO4 rechargeable batteries, and Super Capacitors.
Heter Electronics Group's goal is to provide high quality batteries and Super Capacitors to their customers.

Type of cells: LiFePO4; safe, environment-friendly, ultra-cyclelife, excellent charging-discharging performance.

Cylindrical Supercapacitor
Model: HETER-2.7V-C
Product synopsis:
Rated volt: 2.7V
Rated capacity: 1-200F
Button Super Capacitor
Model:HETER-5.5V/2.7V-B
Product synopsis:
Rated Volt: 5.5V/2.7V
Rated Capacity: 0.15--8F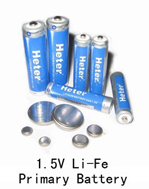 Applications: especially suitable for digital cameras, mobile mouse or keyboard, GPS and high-speed toy cars, toy planes, digital calipers, calculators, DV, electronic clocks, medical equipment, electronic dictionaries, measuring instrument, sensors, etc.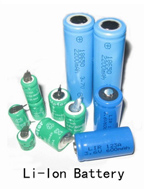 Widely used in electric power, electronics, communication or measuring instruments, automation and instrumentation systems, medical equipments, analytical equipment.
American office new address : Atlanta, Georgia, U.S.A Phone: 229-778-8348