About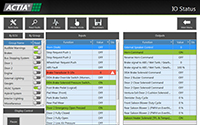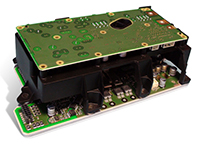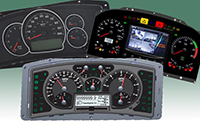 From Elkhart, Indiana USA to a world-class organization, since it was founded in 1986, the ACTIA Group has been a major player in its two principal areas of expertise:
• On-board systems for commercial, industrial, construction, agricultural and military vehicles.
• Electronic diagnostics and garage equipment for repairing and testing vehicles.
ACTIA is a leading solutions provider to vehicle OEMs worldwide. Our global footprint allows ACTIA to support our customers in their current markets while assisting them in their global ambitions. The ACTIA group consists of 21 companies in 15 countries strategically located and each focused on a core competency designed to complement the group's overall capabilities. With 15% of yearly revenue invested back into Research and Development, the ACTIA Group can design, develop and produce vehicle technologies that give our customers a competitive edge in their respective markets.
ACTIA's expertise in the areas of multiplexed solutions, HMI, Diagnostics and Electrical Architecture is second to none. Our technologies are modular and based on industry standards that ensure the longevity and compatibility of our solutions. Although these solutions meet the needs of our customers, ACTIA transcends the competition by creating a partnership with our customers to continue to move them down the path of innovation and leadership. As solutions providers and integrators, ACTIA understands the entire vehicle and routinely uses that knowledge to help our customers avoid the finger pointing that occurs between suppliers when something goes wrong.
The international ACTIA Group's E.M.S. department offers electronics subcontracting services in a certified environment: prototyping, electronic board manufacture and assembly, component engineering, in-situ testing, Maintenance in Operational Condition, etc. The Group's medium size and its positioning in particularly demanding sectors guarantee our commitment to Proximity, Quality and Competitiveness.
Supplier Directory Categories
Actia Corporation is listed in these categories: