About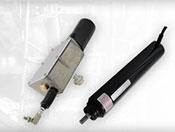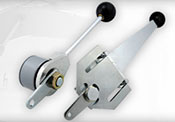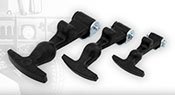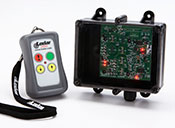 Actus Manufacturing is your leader in actuator manufacturing, with 60 years of experience in actuator and controls design. Also called linear actuators, we can provide you with custom actuator, hand controls and rubber latch design capabilities. We are committed to solving your actuator and control design challenges. Whether using one of our basic actuator or rubber latch products customized to your unique application or an entirely new design made to your custom control design specifications, Actus is ready to help you!
Products Offered:
• Actuators and Controls: Manufacturing and designing actuators reaches back over 40 years into Actus' history. With hundreds of solutions for thousands of customers, we've seen it all. Offering a variety of linear actuators, we can provide you with a solution for your design requirements.
• Hand Controls: Put control in the palm of your hand with Actus' line of hand controls. These hand controls are, and always have been, made to your exact specifications. Because of our ability to provide O.E.M.'s with custom controls at affordable pricing, we have established ourselves as a reliable and competent supplier.
• Rubber Latches: No rubber latch will work more dependably and with more versatility in any demanding application than our FlexTite™ rubber latches. There are no springs to wear or stretch, no complicated mechanisms to jam or malfunction, no snaps to break or slip, and no clips or clasps to bend or crack. This means that you can specify FlexTite rubber latches for those demanding applications that can't be handled by any other type of latch — including those where it is necessary to minimize noise and vibration. In addition, you don't have to be concerned with minor misalignments, since FlexTite rubber latches can flex in any direction to compensate for alignment variations between the handle base and the keeper. They are available in 3, 4, and 5 inch sizes with various base and keeper hardware styles and finishes.
Industries Served:
• Automotive
• Construction Equipment
• Off Highway
• Agriculture
• Aviation/Aerospace
• Military
• Industrial Machinery
• Recreational
• Mining
• Marine
Supplier Directory Categories
Actus Manufacturing Inc. is listed in these categories: