About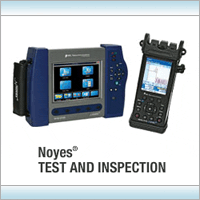 AFL is a leading manufacturer and provider of engineering expertise with disciplines in integrated services and convergence technologies. AFL manufactures, engineers and installs fiber optic products and equipment that communications providers need to provide high-speed voice, video and data services to their customers. A subsidiary of Fujikura Ltd. of Japan, AFL currently employs more than 3,000 people worldwide and has sales, manufacturing and administrative offices in the United States, Europe, Japan, China and Mexico.
With extensive experience in both design and applications across all markets, from Telco, Broadband and Wireless, to Electric Utility, OEM, Enterprise and Private Networks, AFL also connects you with fiber optic solutions for non-telecommunication applications including medical, oil and gas, sub-sea, mining, and other harsh environments.
AFL's product highlights include end-to-end passive infrastructure such as fiber optic cable, hardware, closures, and fiber management. AFL offers a wide variety of equipment including the world's leading brand of Fujikura fusion splicers as well as the innovative Noyes brand of hand-held fiber optic test and inspection equipment. AFL also provides PON and point-to-point electronics through a systems integration approach for FTTx applications, offering a "last-mile" strategy. In addition to products, AFL provides engineering / program management services, material acquisition / manufacturing integration, installation services, test, turn-up and maintenance.
The Light Brigade, AFL's training division, is the world's leading fiber optic training company having trained over 38,000 students in its public and customized classes. Training curriculums cover the entire spectrum of fiber optics; from basic theory and design, to maintenance and testing, through advanced topics such as FTTx, DWDM, SONET, PMD/CD, and fiber-optic video transmission.
Whether you are building, upgrading or expanding a network, AFL has the products and services designed to meet unique project needs. AFL provides the most technologically advanced solutions to your networking needs.

We connect.™
Products:

Fiber Optic Cable
Fiber Management
Fiber Closures
Optical Connectivity
FTTx Solutions
Fusion Splicing Systems
Test Equipment
Conductor Accessories

Services:

Network Services - EF&I for telephone companies and equipment manufacturers
Enterprise Services - network solutions for building premises
Electric Utility Services - fiber optic network installation
Wireless Services - AFL's Wireless Services provides comprehensive, single-source solutions to design, implement, operate and maintain wireless sites and multi-site networks.
Supplier Directory Categories
AFL is listed in these categories: