About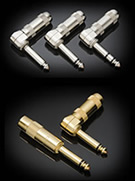 Abbatron, located in Meadville, Pennsylvania, has 26,000 square feet of assembly, packaging, and warehousing space. Abbatron is structured to serve it's customer with competitive delivery of high quality hardware and connectors, high end audio products, and custom capabilities. Over 2,000 products are advertised and actively supported by our strong authorized distributors and by planned production at the factory. Customers have a direct line to Abbatron Sales and customer service. Call our factory today to ask your Customer Service Representative for a stock check and delivery status.

Abbatron's utmost goal is to deliver products of outstanding quality and dependability. At Abbatron, we believe that by being the easiest to do business with and providing the best value, we enable our customer to reach new levels of success. Abbatron offers technical support for existing applications and design services to aid the alteration of an existing component or creation of a new product to fit your application.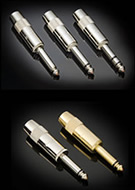 Abbatron's Manufacturing Processes:
• Machining; turning, grinding, drilling, secondaries
• Stamping
• Molding, overmolding
• Assembly, automated and hand
Our heritage includes over 50 years of experience designing and manufacturing both custom and standard electronic connectors, components, cable assemblies, and electronic hardware. Your success is our driving principle. We consider not just the functionality of a component, but also design improvements, such as:
• Value — minimize the component's cost by suggesting alternative materials, plating, production techniques, etc. to provide the same functionality at a lower cost to you.
• Assembly Process — explore how different designs might make your assembly process easier or less costly.
• Quality — consider quality from the start, making design suggestions to improve quality and reliability.
Supplier Directory Categories
Abbatron is listed in these categories: