About
Able Coil & Electronics Builds Better Component Solutions
Able Coil & Electronics is a full-service electromagnetic design and manufacturing company serving a wide range of industries including commercial, music, medical, laser, aerospace, communications, automotive, and military products.
Since 1969 Able Coil & Electronics has manufactured precision-wound coils, toroids, transformers, solenoids, cable and connector harnesses, and many other electrical assemblies.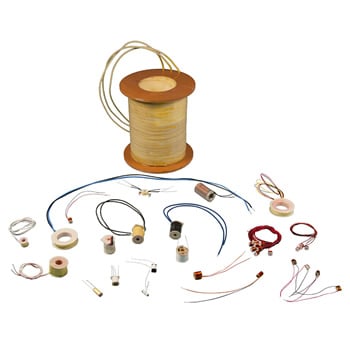 While working at another technology based company in the late 60's, Ken Rockefeller could see the need for quality coil winding and assembly services. He knew he could provide these services better than anyone else and at a fair price. Utilizing his vast technical knowledge of electromechanical assemblies and a "hands on" approach, Able Coil was born. In the year when the world saw the first man to walk on the moon, he saw the opportunity and passionately pursued it. During Mr. Rockefeller's first year in business he supplied thousands of precision coil assemblies to a prominent switch and relay manufacturer for the military. With a solid reputation for high quality products and services, Able Coil's customer base quickly grew. Over the last 45 years, we have provided custom products and solutions to hundreds of technology based companies serving a wide range of industries.
Supplier Directory Categories
Able Coil and Electronics Co., Inc. is listed in these categories: