About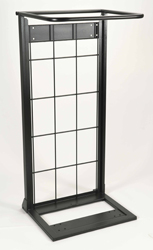 Acme Wire Products has been providing custom engineered steel and stainless steel wire and metal components since 1970. The company, founded by Edward Planeta, initially provided the growing printer and computer industries with paper guides, stands, levers, electronic chassis and CRT monitor frames.
Acme's ability to provide lightweight, yet sturdy parts to exacting, repeatable tolerances has enabled the company to grow and become a leader and innovator within the wire fabrication industry. The company now services markets as diverse as sporting goods, telecommunication hardware, medical equipment and food processing.
Quality is built in at the design & tooling stage. In-house facilities for tooling and design allow them to assist their customers in producing the best part. Tooling is designed for each job & maintained at Acme for the life of the project.
At Acme Wire Products, customer's needs are heard and responded to by an experienced team. Leading the team is a sibling trio of Mary Planeta Fitzgerald, Edward Planeta, Jr. and Michael Planeta. They share the vision of producing precision engineered wire components and continuing the legacy of quality originated by their grandfather who began fabricating wire in the 1930's.
"We strive to be the best precision wire fabricator! Acme Wire Products looks forward to working with you!"
Supplier Directory Categories
Acme Wire Products Co., Inc. is also listed in these categories: