About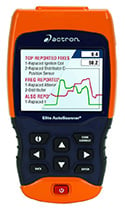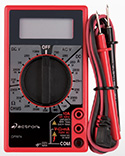 Actron is a provider to the vehicle repair market of the best diagnostic tools timing lights mechanical and electronic testers and specialty tools. We are the world-wide leader in the design and development of automotive diagnostic scan tools, as well as other testing and diagnostic tools, and we're a part of Bosch Automotive Service Solutions.

Actron automotive diagnostic equipment help you save money time during vehicle repair. Scan tools and code readers can quickly pinpoint problem components for a faster diagnosis while reading Diagnostic Trouble Codes (DTC's) and descriptions. Compatible with ALL 1996 and newer import and domestic vehicles (OBD II & CAN), as well as '94 and '95 OBD II compliant vehicles, these handheld automotive diagnostic tools are small in size, making them perfect for storage and use.

Enhanced features include the ability to read manufacturer-specific DTC's, graph live engine data, record and playback stored vehicle information, and print the information through a PC. Do-it-yourselfers can get access to their vehicle diagnostics using their smartphone via the U-Scan mobile app.

Actron's wide variety of mechanical testers includes specialty tools, compression testers, vacuum pressure gauges and advanced timing lights. All mechanical testers work effectively on most foreign and domestic vehicles, small engines, motorcycles and other recreational vehicles to save you time on inspections and repairs.

Actron is the industry leader in electrical testers. Pick your choice of Actron's digital multimeters to help pinpoint problem areas and determine which components need repair or replacement. The 100 amp and 130 amp battery load testers help determine a battery's state of charge, as well as cranking capacity and charging voltage while remaining easy-to-use. Other professional electrical testers include circuit testers and test leads, remote starter switches and the Actron analyzer.
Supplier Directory Categories
Actron Manufacturing Company is listed in these categories: