About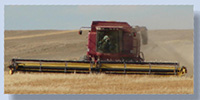 Acu-Grain's business principles have always been to provide you, the producer, with the most accurate and affordable systems in the industry. As technology leads the agricultural world into the 21st century, Acu-Grain's mission is to continue to offer our customers the very best products available, while not compromising any of our standards in customer service or in technical support. No matter what your interests are, we are sure Acu-Grain's systems will give you the greatest return on your investment dollars.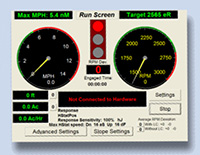 Load Master
Acu-Grain's Combine Load Master will increase any combines harvesting capacity by 20+%. This may sound impossible, until one considers that 95% of all combines are only operated between 50%-70% of capacity at any given time. The Load Master will also fit any combine with a hydrostatic or variable speed drive allowing it to be transferred to any new machine in less than two hours.
Series 5 Electronic Combine Scale
Measure exact yields! 99% accuracy!
Precision Multipurpose Scale
The Precision Multipurpose Scale will prove to be one of your most valuable farming tools. Farmers need a quick and easy means of getting the most out of their time and investment. The answer is the Multipurpose Precision Scale. Use with: planters, disc drills, hoe drills, press drills, air seeders, and discers. Use for: banding, seeding, fertilizer, herbicides, and all granular applications.
Spray Calibration / Flow Meter
Because of the cost of the sprayer itself, combined with the cost of new nozzles and chemicals, the farmer needs an easy way of knowing whether his equipment is working properly. If your tips are not working properly, it doesn't matter that the rest of your spraying system is working right. The quick and easy answer is Spray Calibration / Flow Meter.
Supplier Directory Categories
Acu-Grain, Inc. is listed in these categories: