About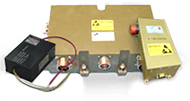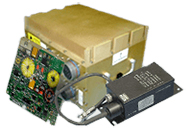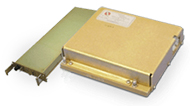 Advanced Conversion Technology (ACT), formed in 1981 and based in Middletown, PA, specializes in designing and manufacturing military AC-DC power supplies and military DC-DC power supplies as well as Inverters to meet today's most demanding environmental, complex, performance, and miniaturization requirements. Over this time frame ACT has developed and produced over a 1,000 designs. ACT does this all in a vertically integrated 63,000 sq ft facility.
ACT designs, manufactures and sells a range of products including rack, bench and ruggedized frame-mounted power supplies. We're also able to modify existing products to meet your requirements or to engineer an application-specific design from the ground up.
Our role as a trusted supplier to the military and defense sector means we have adopted some of the most stringent quality control processes in the industry. ACT's quality management system is certified to AS9100 Rev C and valid for the design and manufacture of ruggedized custom power supplies and electronic devices. ACT's AS9100C certification is a dual certification as it meets the requirements of ISO 9001:2008 as well. We are also equipped to meet other military standards. As a result, we're able to exceed the performance, environmental, miniaturization and other requirements of our most demanding customers.
ACT's expertise in military-grade power supplies, inverters and other technology does more than just benefit America's defense sector. Our products are also used in a wide range of other applications, including aerospace, shipping and marine transport, communications and more. In fact, any organization requiring precise power supply and conversion can benefit from our industry experience and advanced production capabilities.
Supplier Directory Categories
Advanced Conversion Technology, Inc. is listed in these categories: