About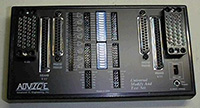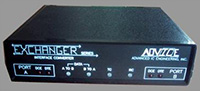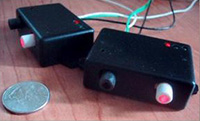 Advanced IC Engineering, Inc. was incorporated in 1989 and has become a diversely talented electronics engineering company. Our offices, laboratory and manufacturing facilities are located in Maryland, USA. ADVICE designs and develops software, components, boards, products and systems for itself and many repeat customers.
Our main product is knowledge, we have been in business since 1989 providing engineering solutions to many companies both big and small. Our goal is to find a better way to do things with the latest technology. We have designed equipment for the Automotive, Mass Transit, and Aviation Industry, Telecommunications Industry and Energy Industry. Maybe we can design something for you!
ADVICE has extensive experience in the following areas:
• Circuit board electrical design, layout, manufacturing and testing. We have all of the tools and years of experience developing circuit boards for: Data communications: routers, bridges, switches, muxes; Signal processing; Satellite communications; Industrial process control; Sensors; Surveillance; High voltage (100,000 Volt) power supplies
• Embedded systems software development and testing. We have all of the tools and years of experience completing projects involving: TCP/IP, Ethernet, FrameRelay, X.25, SONET, ISDN, PPP; Encryption devices; Process control (PID); Device drivers; Automation; Microsoft Visual Studio Applications; Microsoft .net Applications; Linux, C, C++, etc.
Supplier Directory Categories
Advanced IC Engineering, Inc. is listed in these categories: