About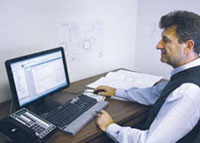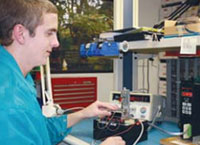 Advanced Micro Controls, Inc. (AMCI) is a leading U.S. based manufacturer with a global presence. AMCI industrial control products improve PLC-based automation systems with specialized position sensing and motion control technology that simplifies automation and adds reliability to manufacturing processes. AMCI designs and manufactures all of their products, enabling superior quality and innovation. The company provides 24/7 technical support staff, ready to answer questions about installation, configuration and operation of all AMCI products.
AMCI's team of electrical and mechanical engineers is rooted in practical experience and customer feedback. They partner directly with the company's sales and marketing groups to ensure that every product design meets basic criteria: simplify automation, increase application performance and add reliability to the manufacturing process. We research, design, manufacture and test our products in our own advanced manufacturing facility. Through this integrated approach to product development, and long standing, practical experience with leading industrial automation OEMs, we're able to bring new technology to market quickly. We can also customize our existing products to meet specific end-use applications.
AMCI's specialized control solutions are used in applications ranging from sophisticated motion control systems for the pharmaceutical industry to extreme duty position feedback solutions for military assault vehicles.
Automotive: Resolver based position sensors and interfaces for metal forming, transfer presses, gantry control and tire manufacturing operations.
Mining: Multi-turn and networked rotary encoders for cable car control, shovel positioning, conveyor lines and excavation machinery applications.
Pharmaceutical: Compact motion controllers provide easy set up and configuration for labeling, hot foil stamping, sorting, routing, picking, sealing and cartoning operations.
Petroleum: Rotary and linear sensor interfaces offer precise crane positioning, valve control and level sensing.
Packaging: High-speed PLS controllers for glue gun control, packaging machines, labeling, material handling, box forming, sealing and cartoning operations.
Semiconductor: Integrated motion control solutions for wafer transfer, alignment and positioning operations.
Steel: Severe duty sensors for arc and oxygen furnace control, continuous casting lines, the rolling process and coating operations.
Military: Ultra-reliable position sensors for turret control, satellite positioning, cargo transport lines and aerospace applications.
Supplier Directory Categories
Advanced Micro Controls, Inc. is listed in these categories: